Fishing Birthday Party Ideas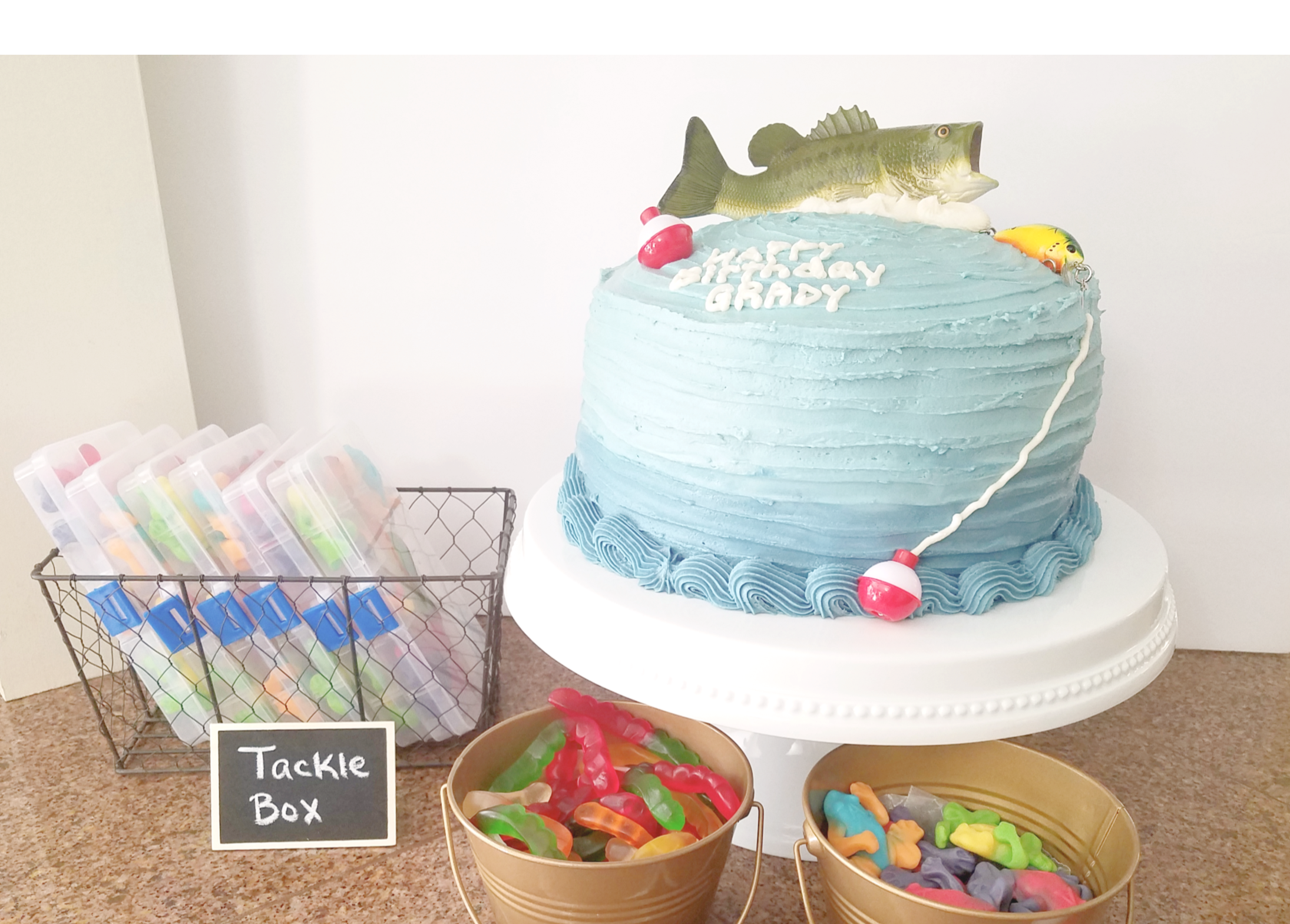 Over the past year my son has developed a new found love for fishing and so for his birthday last fall he requested a fishing theme.  He was turning 11, so I wanted to make sure it wasn't too kiddish.  One fish, two fish wasn't going to help here!  I love to get my kids involved with planning the party.  However, sometimes it backfires when you have type A children like yourself!  My daughter once drew out a picture of her cake with exact specifications.  Creating an exact replica of a cake from a drawing is stressful!  Ok, lesson learned…my kids get to help me with the party planning, but I get to surprise them with the cake! Here are some great fishing birthday ideas from my son's party.
This post contains affiliate links, which means if you click on or make a purchase, I may receive a small commission at no extra cost to you.  Thank you for your support!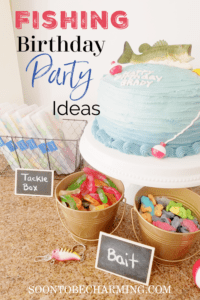 Fishing Birthday Cake
I always love making the cake!  There were so many ways we could have gone with the cake, but we made it all about the fish!  I found this toy bass on Amazon and it worked perfect.  I also added these lure keychains, which added a great touch.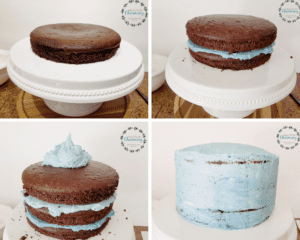 To make the ripples on the cake, I added extra frosting around the whole cake and smoothed it out.  Then I took a butter knife and slowly rotated the cake (on a turn table), while the tip of the butter knife skimmed the ripples into the cake.  I worked my way from the bottom to the top of the cake.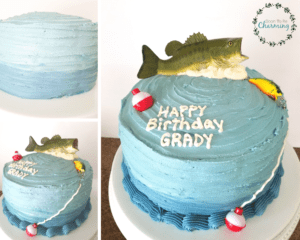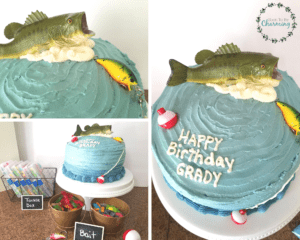 Fishing Candy Tackle Boxes
No fishing trip is complete without a tackle box!  I picked out gummies and other candies to fill these small organizing boxes.  It was the perfect fit!  Plus, you can remove the inserts to fit everything how you want.   I added gummy frogs, gummy worms, and chewy sweetarts.
The tackles boxes were the "goody bag" his friends left with at the end of the night.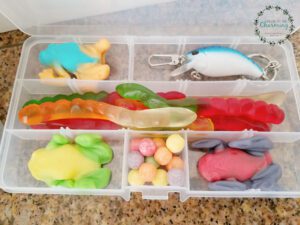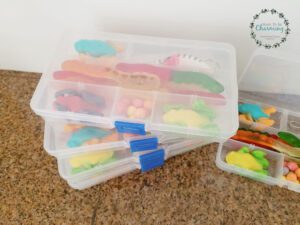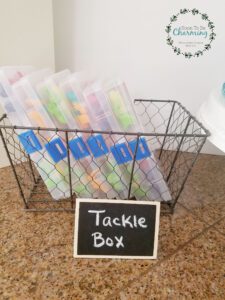 Fishing Birthday Decorations
I purchased a net, and hung it in the middle of our dining room.  Then hung extra lures (keychain lures) on the net along with bobbers.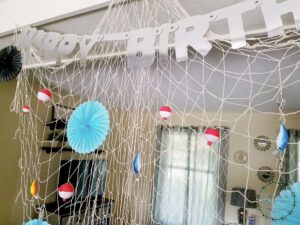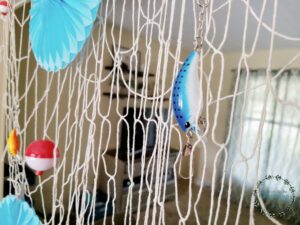 For a table decoration, I took two red and white honeycomb paper balls and stuck them together to make giant bobbers!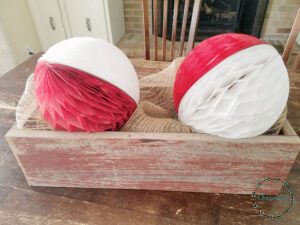 We ordered the plates and napkins off of Amazon as well!  These are great plates for a more grown up fishing party.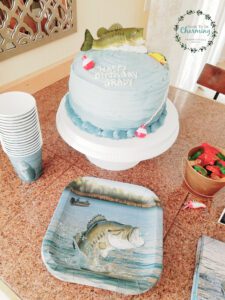 A fishing party is fun and the decorations are pretty simple, but look great!  Want to throw your own fishing party?  Here is everything I mentioned above:
Shop This Party!
Any party where you can have a bucket of gummies, in my book, is considered a great party!  Let's just say the bait disappeared pretty quickly!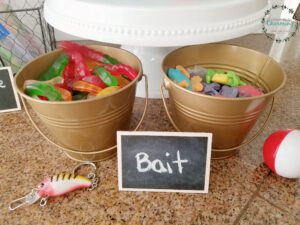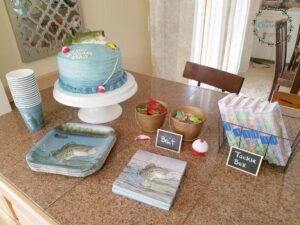 Thanks for checking out these fishing party ideas!  Want more birthday ideas?  Make sure to subscribe to Soon To Be Charming HERE…so you never miss out!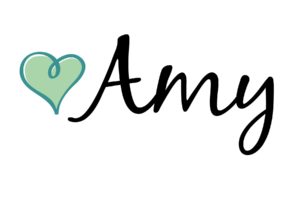 ---
---