Send Bookmarks To Encourage A Friend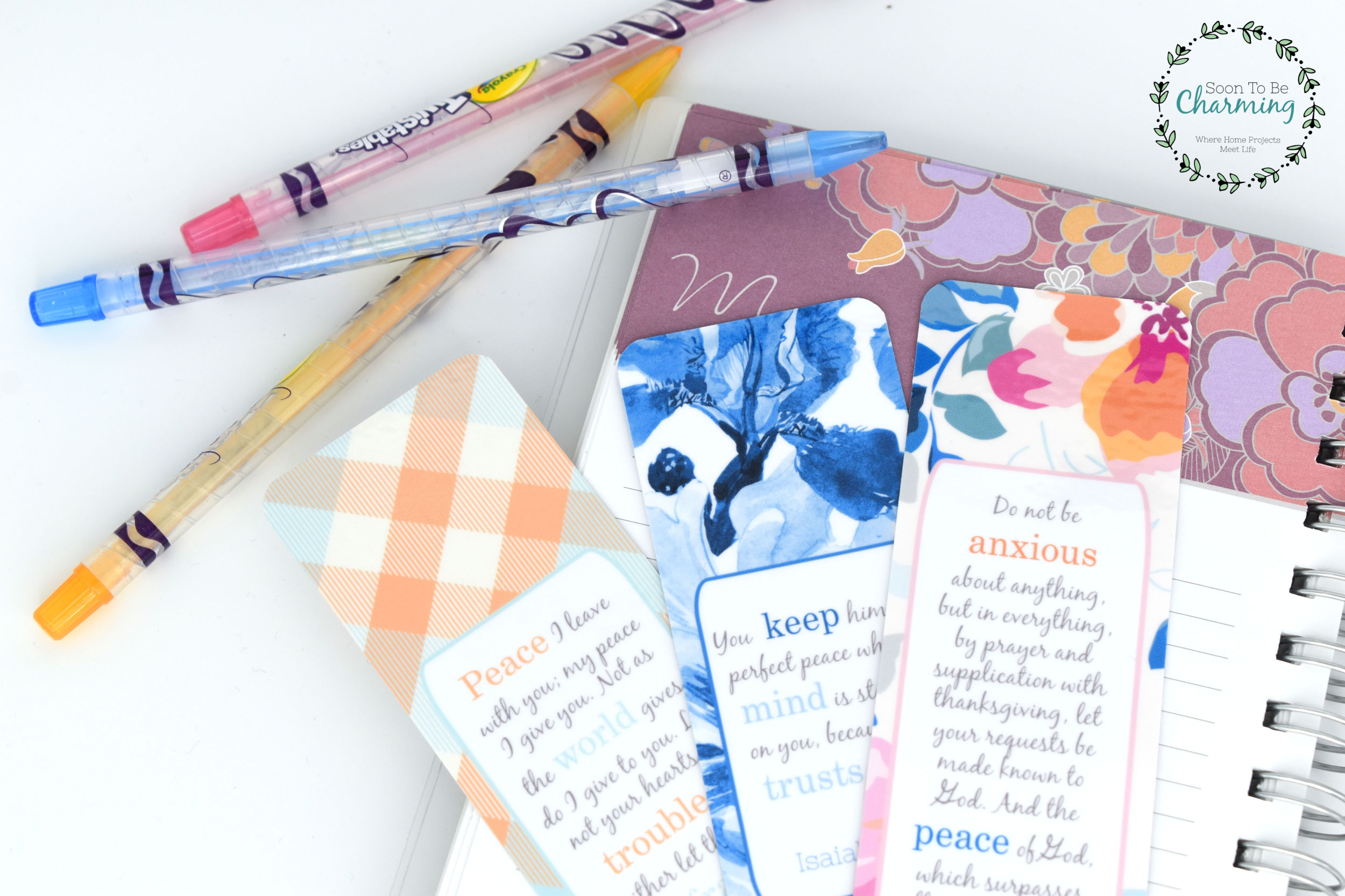 In a time where we find ourselves often disconnected, it is so important to reach out.  One of the most encouraging ways I find, is with scripture.  My faith is a big part of my life and nothing penetrates the heart like God's word.  It gives us peace and comfort in times of uncertainty.  It encourages us when we are down and strengthens us when we are weak.  I began designing bookmarks and by adding scripture it turned a simple gift into a gift of encouragement!  I am so excited to share with you my new Soon To Be Charming Etsy shop!  Bookmarks with bible verses are the perfect way to lift up a friend.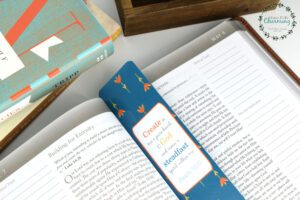 Bookmark Collections
In each collection, the verses focus on a different topic.  Verses of hope, verses about trust, verses about peace and more.  Here are the collections: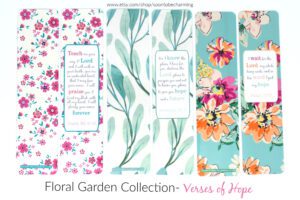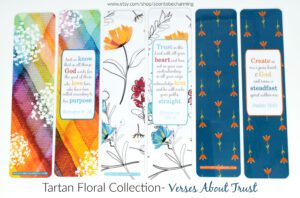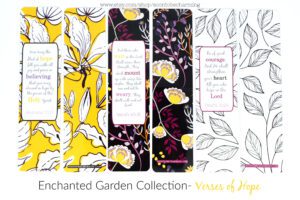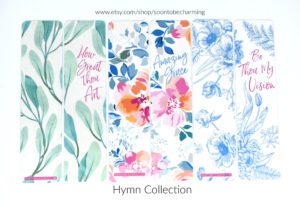 Click on the image below to connect directly to my etsy shop!

Details Of The Bookmarks
The bookmarks are laminated for strength and protection, along with having vibrant colors.  They measure approximately 2″ by 7 3/4″.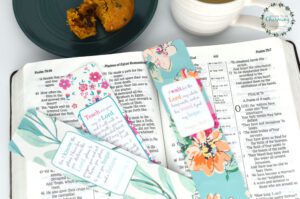 Bookmarks make a great gift for birthdays, just because, or really any occasion.  Connect with someone in a time when connecting is kind of difficult.  These bookmarks have already encouraged me in so many ways…and I am really excited to share them with you!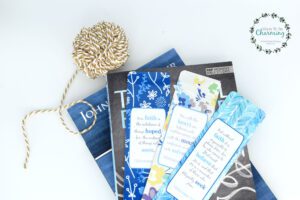 I hope you love the bookmarks as much as I do!  Make sure to check out my Etsy shop or share this post on Pinterest to help my new shop grow.  Soon I will be adding personalized bookmarks for kids and collections for Father's Day!  So make sure to check my shop out again in a couple of weeks.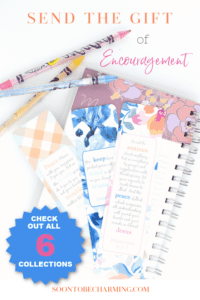 And as always, thanks for checking out my post!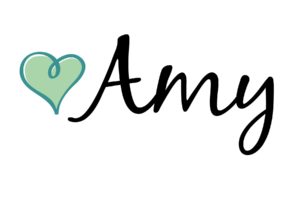 ---
---