Free Spring and Easter Printables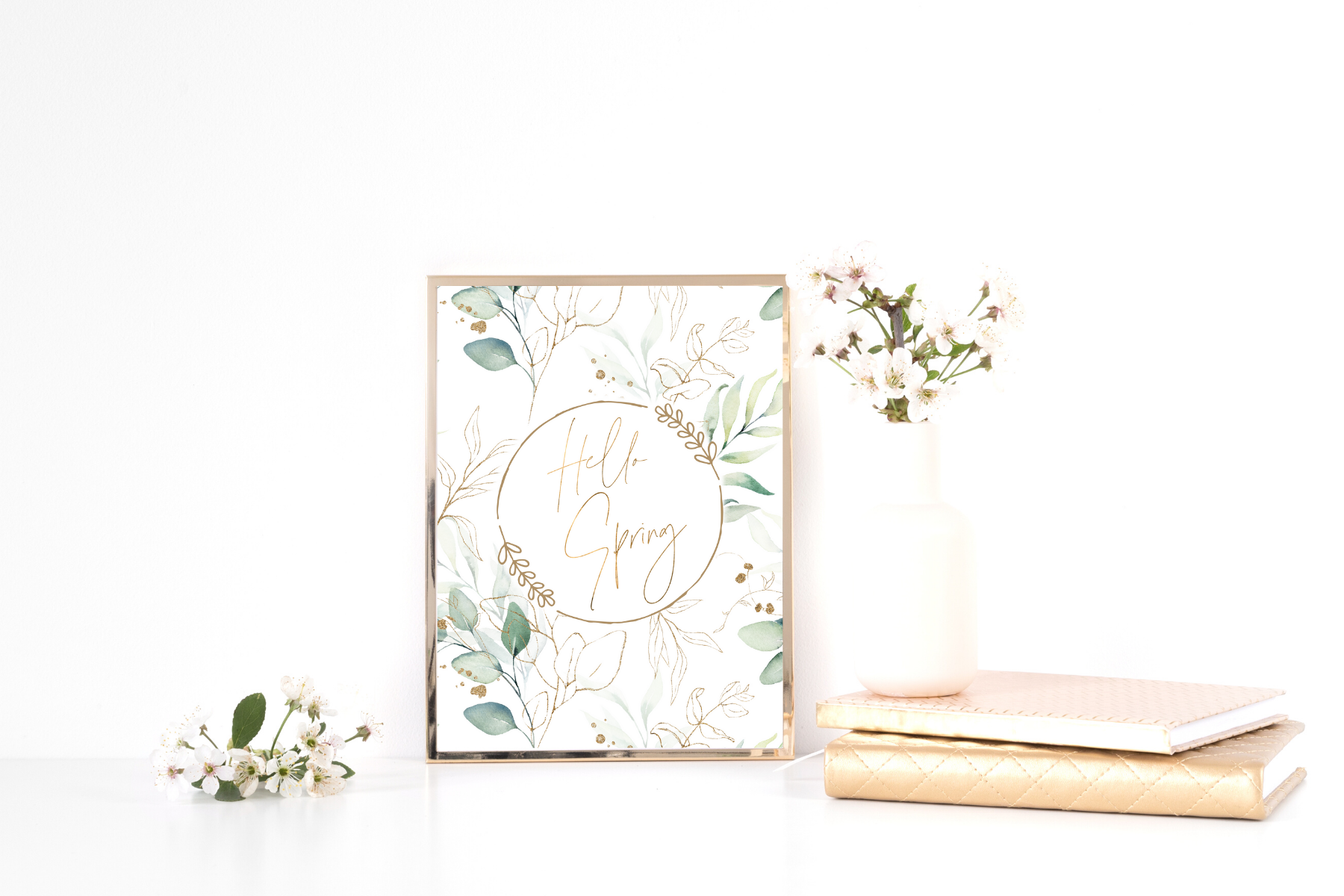 Spring is almost here!  The sprigs of new life are beginning to come up through the ground. I tend to plant a lot of "clearance" plants in the fall, so it is always exciting to see all the new plants growing!  Going from winter to spring is also one of my favorite transitions in the house.  The bright colors, Easter decorations and flowers can brighten up any space!  Just like the plants outside, color can also bring new life to your living room.  Free spring and Easter printables are a great way to do that, especially when you are on a budget.  It's no surprise that I love using free printables to decorate my house, but I love creating printables to share with you just as much! So I hope you enjoy my newest collection of free spring and Easter printables!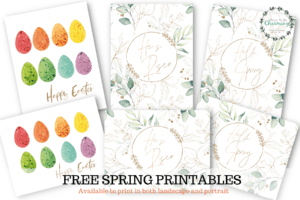 I wanted to create each of the printables in both portrait and landscape prints. This way you can choose the print that fits best in your home.
If you are concerned with the amount of ink you use with printables, click HERE to see how I print up to a 100 prints each month and save hundreds of dollars on ink.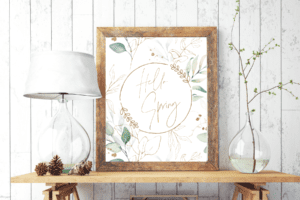 While gold and greenery add a beautiful and fresh addition, add pops of color with this fun Happy Easter print.
Ready to get STARTED?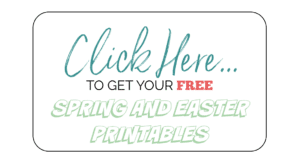 Free Spring Printable Printing Tips
To make free spring printables look more like expensive artwork, print them on glossy paper.  It makes them look more like a photo.  However, when printing on glossy paper, make sure to change your print settings from plain paper to glossy paper.  The reason for this, when set to glossy paper, your printer will use less ink and that will keep the ink from smearing.  It also will allow your image to print in more detail.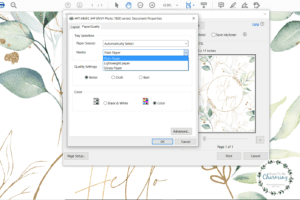 Love these?  Save them for later or share them with friend!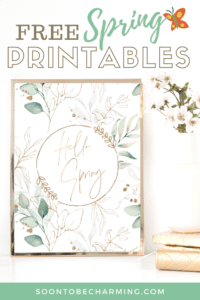 Easter Activity Sheet
I have also created a beautiful kids activity sheet, which is available in my Etsy Shop!  One activity sheet is intended for younger kids with an easier I Spy and coloring sheet. The other activity sheet is suited for older kids, with a more challenging I Spy and word search.  The kids will have so much fun working on it!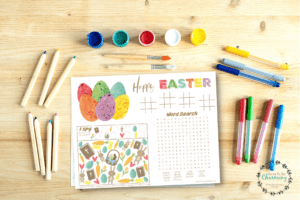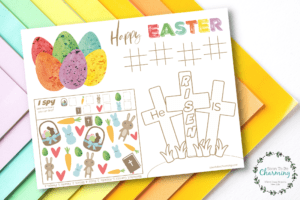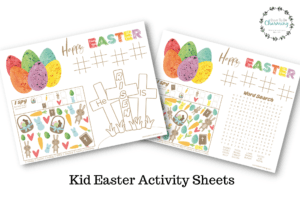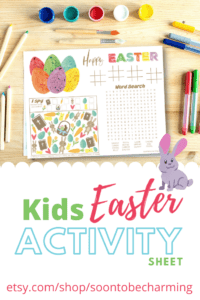 Have fun bringing spring indoors and I hope you enjoy the printables!  Thanks for checking out my post.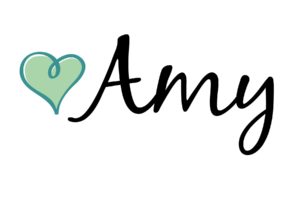 ---
---