4 Delicious Ways To Use Chives
School is out, which means summer has officially started!  Yay!!  Vegetables are being planted and all the herbs from last year are back in full force.  I love growing fresh herbs; however, when it comes to using them…I feel like I never know what dishes to add herbs into.  In the past I have grown basil, parsley, dill, rosemary, and chives.  I have found is one of the easiest herbs to use.  It goes with so many different recipes and bonus, chives are so easy to grow! So let me share with you four of my favorite ways to use them!  
This post contains affiliate links, which means if you click on or make a purchase, I may receive a small commission at no extra cost to you.  Thank you for your support.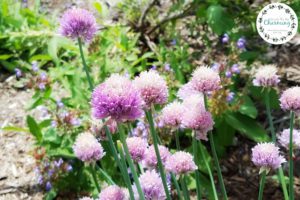 4 Delicious Ways To Use Chives:
1) Add On Top Of Steak
When you are grilling out this summer, grab some fresh chives to dice up on top of your steak.  If you start with a good piece of meat, just a little extra flavor from this herb will help it taste amazing!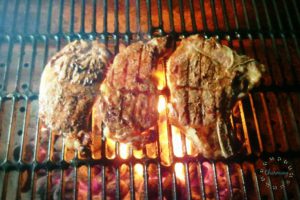 Want to take it one step further? Make chive butter.  Lather that on top of your steak for an incredible treat.
Check out these amazing chive butter recipes:
GARLIC CHIVE BUTTER STEAK From RASAMALAYSIA Easy Delicious Recipes
COMPOUND GARLIC CHIVE BUTTER From Ciao Florentina
PARMESAN CHIVE BUTTER From Happy Foods Tube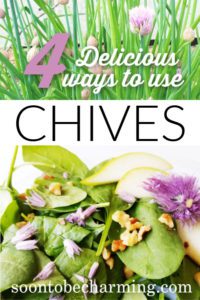 2) Add On Top Of Tacos/Nachos
I love dicing up chives to add on top of my tacos or nachos!  The flavor really goes well with any mexican food.  Cilantro may be a staple in a lot of mexican recipes, however, if you find yourself out of cilantro sometime…try subbing in chives. It may just surprise you.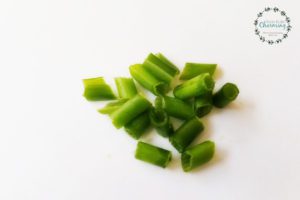 3) Add To Any Potato Dish
Whether you have baked potatoes or baby round potatoes, chives are a delicious combination with potato.  For baked potatoes, add butter and then diced chives.  For baby rounds or sliced potatoes, you can mix diced chives with other herbs, parmesan cheese and butter or olive oil, then roast as normal.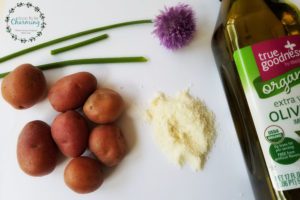 Check out these delicious potato recipes with chives:

 
GARLIC CHIVE BUTTER ROASTED POTATOES from RASAMALAYSIA Easy Delicious Recipes
SLOW COOKER SOUR CREAM AND CHIVE MASHED POTATOES From The Diary Of A Real House Wife
GRILLED POTATO SALAD WITH BLACK GARLIC, DILL AND CHIVES From Feasting At Home
4) Add Blossoms To A Salad
Did you know the chive blossoms are edible?  OK, this concept is new to me too!  I read about it last year, but my chive blossoms had already faded.  So they taste like onion and have a pretty strong taste, so use sparingly.  Just remember to wash them thoroughly before using (just like any other fresh herb) and then add to your dish.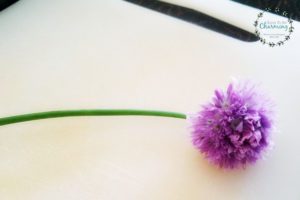 Since the chive blossoms have such a strong flavor, you can use a knife to cut them and then they fall apart into little blossoms.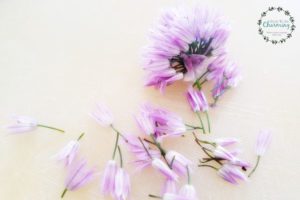 How gorgeous is this salad?  You can use the blossoms in soup as well.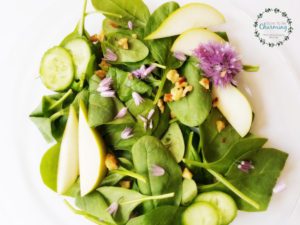 Interested in starting a garden?  Check Out 5 Things To Consider When Starting A Garden
Want to create a Landscape Binder?  Click Here
Chives give you so many delicious options!  If you haven't grown herbs before, this is the summer to start.  Already love chives as much as me?!  Please tell me your favorite way to use chives below! 
Thanks again for checking out my post!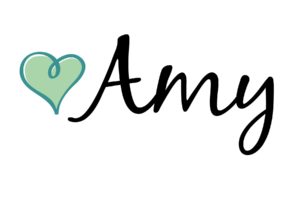 Start your own herb garden…
---
---