The Perfect Gift For Mother's Day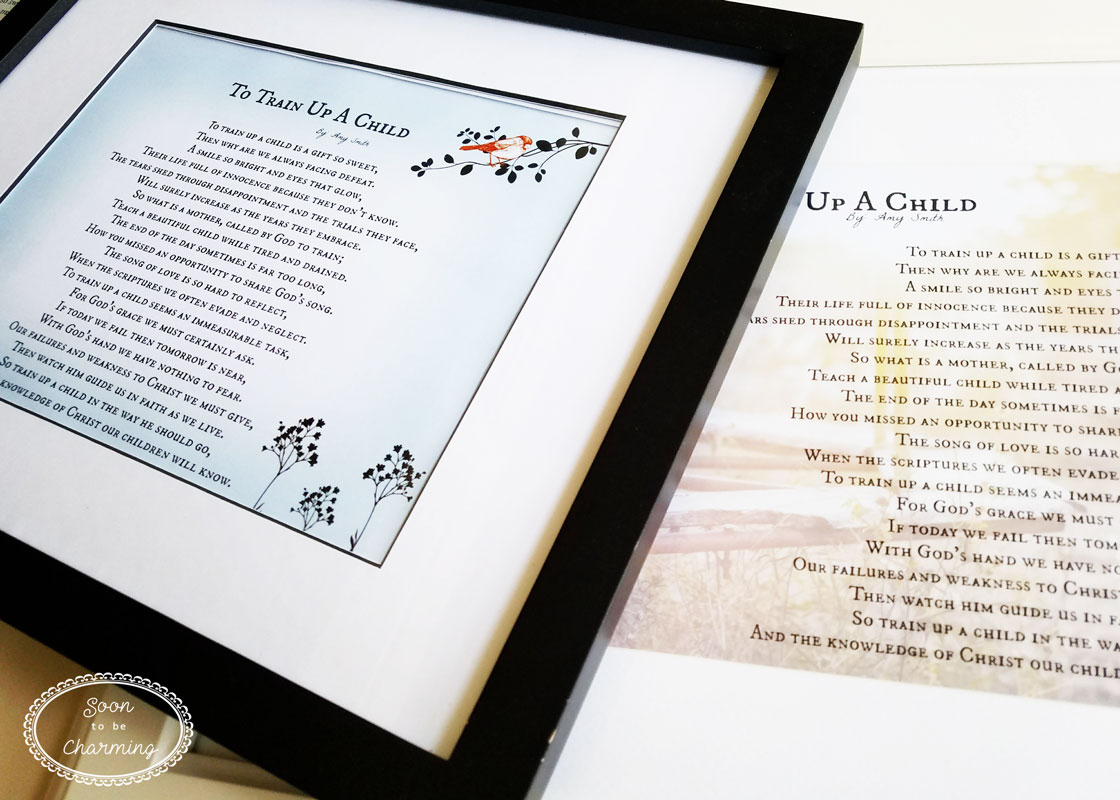 Being a mother is one of the most wonderful and difficult jobs you can have.  It goes way beyond providing food and something clean to wear.  Teaching children how to have respect, integrity and kindness is a huge task.  Teaching them how to be selfless in a very selfish world is another challenge.  We want so desperately to nurture their hearts so they grow into strong confident teenagers and adults who love the Lord.
I remember going through a stage where I was really struggling.  At that time, our oldest son was 7 years old.  I remember walking into his room at night and praying over him as he slept.  I felt like we were having a lot of difficulty getting through to him and he was constantly lying.  He was this great kid underneath…he knew what was right, but was not making very good decisions.  The trust in our relationship was dwindling, we had to constantly ask him to explain a situation over and over until we got the truth.  Without exhausting all the details, It was just a very hard time for both my husband and I.
The more I prayed, the more I realized how much we need to pray for our children and how much we needed God to guide us as parents. One night, during this time, I went downstairs and poured my heart into a poem called To Train Up A Child.   When I finished, it felt like I had expressed exactly how I was feeling down on paper.  This poem is so precious to me and I am very excited to share it with you.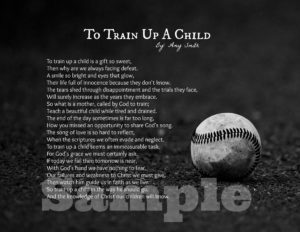 New Printables Page!
I thought this poem would be the perfect gift to share with you for Mother's Day.  Since everyone has their own unique style, I have created several different printables, all with the same poem on them!  You can purchase the poem on the new Soon To Be Charming printables page.  It is an easy instant download!
UPDATE: THESE PRINTABLES ARE NO LONGER ON MY PRINTABLES PAGE.  IF YOU WOULD LIKE TO PURCHASE ONE, E-MAIL ME AT [email protected]!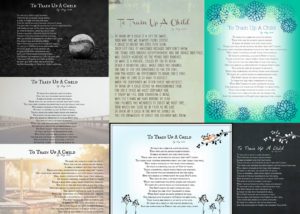 Put the printable into a frame and you have the perfect Mother's Day Gift!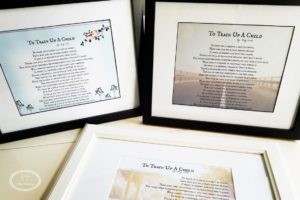 Being a mother entails so much, but God has called us to this very important task.  He is there to help us every step of the way, and what we teach our children will not be in vain.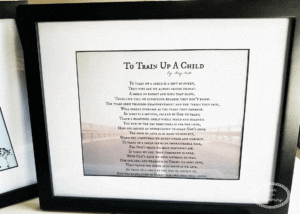 Train a child in the way he should go, and when he is old he will not turn from it.
Proverbs 22:6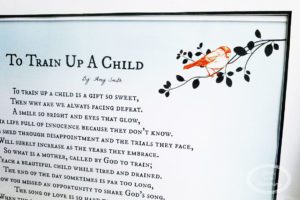 Thanks so much for checking out my post!  Make sure to check out my bookmarks and printables page HERE, I will be adding new products all the time!!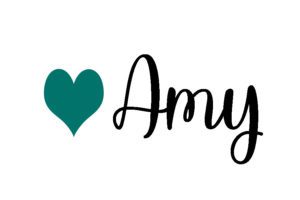 ---
---